Freedom From Addiction Starts Here
OUR VISION IS SEEING ALL PEOPLE FREED FROM LIFE-CONTROLLING ISSUES THROUGH THE POWER OF JESUS CHRIST!

You can join Adult & Teen Challenge in bringing national awareness to the impact of recovery during the month of September for National Recovery Month. Join our email list for weekly information answering your questions and providing insight into ways you can best support, celebrate, and eliminate stigma in recovery and addiction.
What Makes Us Different?
Transformation – Not Treatment
The biggest difference between Adult & Teen Challenge and a traditional recovery center is our focus on Christ. Our programs depend on the power of the Holy Spirit and God's word to provide our students with a guiding light. Treatment is important, but transformation is key
Discipleship & Evangelism
Through our Bible-based curriculum, students learn how to apply God's Word to their lives. They also learn to recognize the Holy Spirit's work in their lives, invite God to help them overcome their life-controlling problems, and become more like Christ.
Most of our programs last an average of 12-18 months. This timeframe provides ample opportunity for adults and teens to confront their destructive choices, their self-sabotaging behavior, and their unhealthy views. It then gives them a safe place to establish a new "normal"— assured of the love of God and under the guidance of Biblical principles.
Addiction Affects Everyone
0
Million
46.3 million Americans struggled with addictions in 2021
+
Thousand
An estimated 107,622 overdose deaths occurred in 2021 (more fentanyl-related overdose deaths than all drug overdose deaths in 2019).
$
0
Billion
In 2021, the National Institute on Drug Abuse reported the total economic burden of the opioid crisis is over $78 billion annually.
But There is Hope!
https://youtu.be/Rzd3u-HkoPIhttps://vimeo.com/380483508
"Adult & Teen Challenge is a channel of God's love. It's a place where you can come and just be accepted and know that everyone in the room, including staff, has been where you are."
ElijahAdult & Teen Challenge Graduate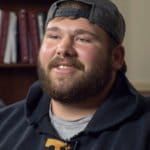 "Since being in Adult & Teen Challenge, God has really just broke down my walls like nobody else's business. Like nobody else could. And that's something I really didn't expect. I was hoping, but I didn't expect it to happen like it has."
JamesAdult & Teen Challenge Graduate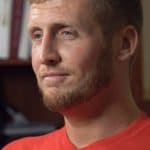 "I was deep into heroin addiction within six months. Homeless, a prostitute, sleeping on bus benches, and had lost everything. I was tired, and so when I heard about Adult & Teen Challenge, I was so ready and excited."
AbigailAdult & Teen Challenge Graduate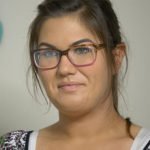 Previous
Next
Are you searching for answers regarding your loved one's use of drugs or alcohol? Are you unsure about whether their use of substances can be classified as addiction? Do you wonder if you did something wrong to cause your loved one's addiction? Are you frustrated that your loved one doesn't seem to care or want to stop their behaviors, despite how they impact the family? Are you looking for a way you can help?
Understanding Addiction in the Family Context
In this course, licensed clinical and consulting psychologist, author, and international speaker Dr. Jared Pingleton addresses the answers to these questions in a brief 3-hour program. Each of the 4-steps in this program are designed to be sensitive to families and friends with a loved one facing addiction. It answers the most common questions families face and shows them how they can best help.