Adult & Teen Challenge is proud to announce the release of its third study in the Breaking Free series: PSNL 307 – Understanding Grief & Addiction.  This study encourages us to explore the relationship between addiction and grief.  Addiction is a breeding ground for ongoing grief.  It multiplies, complicates, and compounds it.  Learning to mourn and heal by surrendering our grief to God, allows us to move forward in a healthy way.
This study answers important questions like:
Why talk about grief?
What does grief (in the context of addiction) look like and how do we identify our grief points?
How can we understand the grief of those we love?
And how can we grieve in a healthy way?
The goal of this study is to help us identify and begin to work through grief points that are affecting us negatively.  It's also focused on building our awareness and knowledge of how to grieve in a healthy way.  This study goes straight to the Bible to learn from those who suffered great sorrow and loss but who remained faithful to the Lord, finding new life in Him!
By studying God's Word, we will expand our understanding of what grief is, how it affects us, and how we can grieve with the help of our Father God.  Grief isn't a popular topic, especially in our culture.  It's not fun or shiny.  It's not something we want to bring up over dinner or at a party. 
But if we don't address our problems/losses (and the grief that results from them) we can get stuck.  For many, addiction is the "fire" they started to distract from feelings of pain, loss, or sorrow.  For others, moments of grief have been triggers towards relapse.  The hope for this study is that it shines God's light on a new way forward. 
God doesn't guarantee that we will never experience grief after coming to know Him.  In fact, you may be grieving right now.  But God is ready and willing to comfort us through our grief.  He strengthens our steps as we continue to move forward through emotions that might feel crippling.  God helps us find peace, joy, and hope amid pain.  And He has the desire and ability to bring growth and healing out of the darkest situations.
If we want to break free from addiction and walk in step with the Lord, we need to address our grief.  Grief doesn't have to be a stumbling block.  But we must allow the Lord to comfort us.  And this means addressing past and present grief points, as well as preparing to manage grief in the future.  We want those who do this study to begin a journey that will prepare, equip, and most importantly, heal them through the power of God. 
Questions for us to consider are: Are we ready to talk about grief?  Are we ready to be vulnerable before the Lord?  And are we ready to let Him take control?  These are the steps we must take if we want to surrender our grief to God.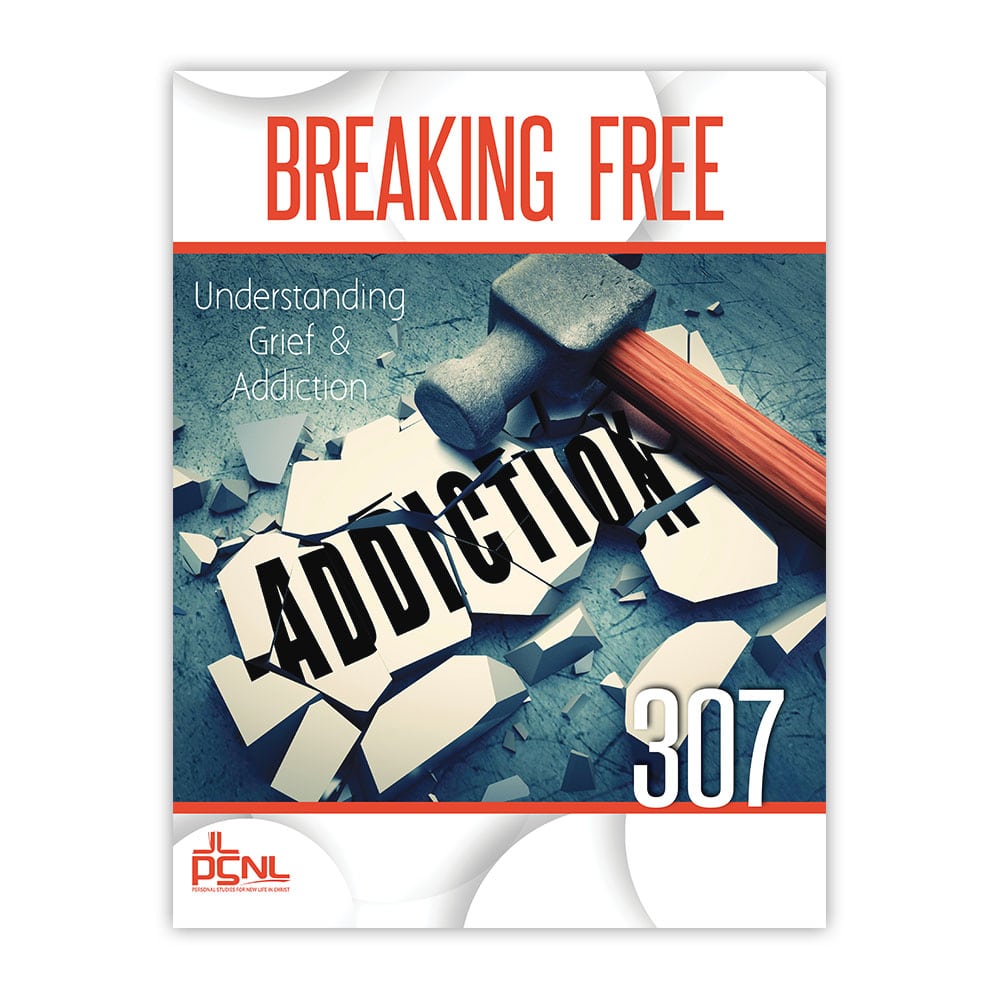 Understanding Grief & Addiction
This study is available for purchase today on the Adult & Teen Challenge USA website. Just click the button below to visit our online store! 
"I used to think that grief was always a bad thing, but this study made me realize that we can't just hide from our problems and feelings. We need to work through them with God and express them in a healthy way."
"This study has helped to ensure that I will leave this program complete—holding nothing back from God."
"This study taught me that grief can be a good thing.  If we go through it in a healthy way, it can allow us to overcome situations and become stronger."