Millions of Americans are affected by mental illness each year. Millions more have substance abuse issues. 9.2 million suffer from both mental and substance abuse disorders. The numbers are staggering.
1 in 5 U.S. adults experience mental illness each year
1 in 6 U.S. youth aged 6-17 experience a mental health disorder each year
50% of all lifetime mental illness begins by age 14, and 75% by age 24
Suicide is the 2nd leading cause of death among people aged 10-34
Often, those in need of help fail to seek it. Sometimes it's the stigma that silences them. Other times it's the cost factor. But when individuals need help and fail to receive it, the problem often escalates.
Mental illness and substance use disorders are involved in 1 out of every 8 emergency department visits by a U.S. adult (estimated 12 million visits)
Mood disorders are the most common cause of hospitalization for all people in the U.S. under age 45 (after excluding hospitalization relating to pregnancy and birth)
When a family member experiences a mental or substance abuse disorder it affects the entire family – not just the person needing recovery. This means for every person struggling, there are countless more directly affected as a result.
20 million people 12 and over suffer from a substance abuse disorder in the US in 2018
43.3% of U.S. adults with mental illness received treatment in 2018
50.6% of U.S. youth aged 6-17 with a mental health disorder received treatment in 2016
The average delay between onset of mental illness symptoms and treatment is 11 years
So, what can we do?
While the statistics can be overwhelming, there is good news! Studies show that the majority of people struggling with these issues can be helped by laypeople. You don't have to be a licensed professional to help hurting people! To be effective, you just need to have a heart for the hurting and go through some very basic training. We have created an online training course for aspiring people helpers to provide training and resources for you as you begin your helping journey.
Dynamics of People Helping is designed to educate, equip, and empower those who come alongside hurting people. In this course, you will learn basic people-helping skills, taught by a Christian practitioner and counseling professional. You will learn practical ministry tools that can empower you to minister to those struggling with mental and relational health issues.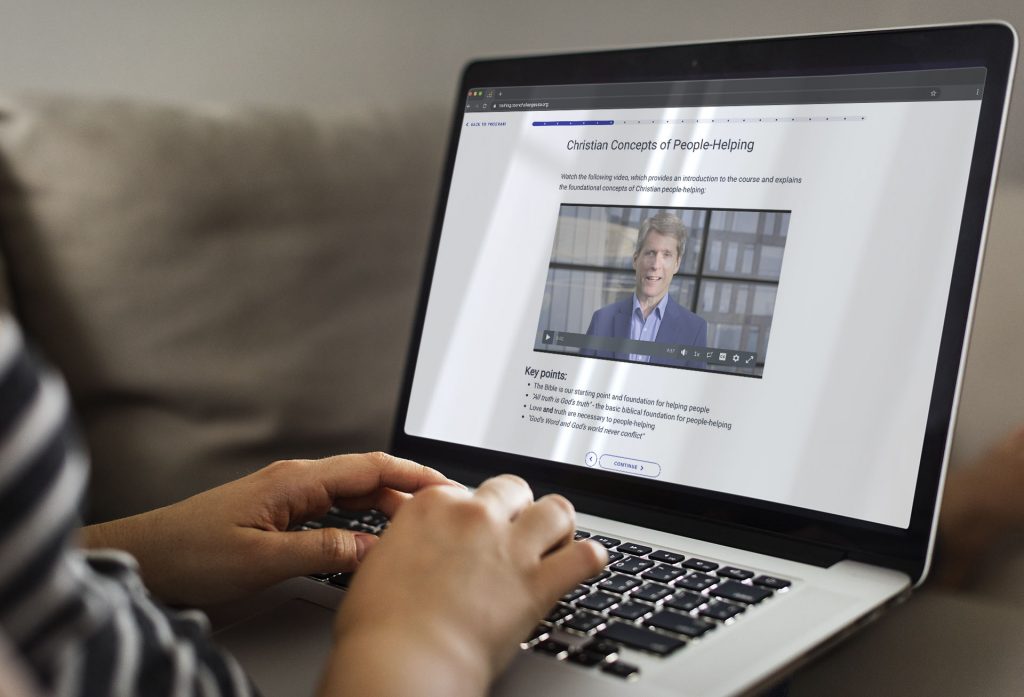 * Statistics from https://www.nami.org/learn-more/mental-health-by-the-numbers